Struggling with Keratoconus? Visit Us Today.
Keratoconus is a complex eye condition that can cause blurred vision and uncomfortable eyes. But we're here to help.
We understand how difficult living with keratoconus can be. That's why we strive to make the detection, diagnosis, and management process a streamlined and stress-free experience. Eyes on Fulton offers comprehensive assessments to detect keratoconus and personalized treatments to suit your needs.
From your first appointment to regular follow-ups, we'll be by your side every step of the way. So don't hesitate—book an appointment today!
Book Appointment
What Is Keratoconus?
Keratoconus is an eye condition that causes the cornea—the eye's clear front surface—to thin and bulge outward into a cone-like shape.
This can cause distorted vision, making it difficult to focus on objects both near and far away. It typically affects adults but can also develop during teen years.
Causes
Though doctors have been looking into keratoconus for a number of years, it still isn't entirely known what causes it. However, the risk of developing keratoconus can increase if:
You have a family history of the condition
You rub your eyes excessively
You have a history of asthma, allergies, and other medical conditions
Symptoms
One of the most common keratoconus symptoms is discomfort while wearing contact lenses, but you may also experience:
Blurred & double vision
Glare & light sensitivity
Increased nearsightedness or astigmatism
Eye strain and headaches
Scleral Contact Lenses: Helping You See Comfortably
Although keratoconus can make wearing traditional contact lenses uncomfortable, scleral contacts are specifically designed to address this condition and provide you with clear, comfortable sight.
We can also check to see if your keratoconus strategy will be covered by medical insurance before we start the process.
Speak to us today about scleral lenses and book an appointment to start your fitting. If you have any questions, we'll be happy to help!
What Are Scleral Lenses?
Scleral lenses are large-diameter contact lenses that rest on the sclera, which is the white part of the eye.
They are designed to vault over the cornea's front surface and are custom-made for each user. Scleral lenses help to protect from having direct contact with the lens, allowing wearers to experience improved vision and comfort.
How Do Scleral Lenses Help?
Scleral lenses can be used to help address keratoconus symptoms by vaulting over the irregularly shaped cornea.
Scleral lenses can also support your eye comfort by providing a tear-filled reservoir between the lens and cornea that helps soothe the cornea and keep your eyes hydrated. We may also recommend scleral lenses to help address d.
Ready to Support Your Vision
We're ready to help you manage your keratoconus symptoms. Even if your symptoms require additional help, we'll gladly refer you to a trusted specialist or eye surgeon in your area.
Don't hesitate to reach out to us if you'd like to learn more about how scleral lenses and other treatments can help support your vision with keratoconus. To get started, simply book an appointment online or give our office a call today!
Book Appointment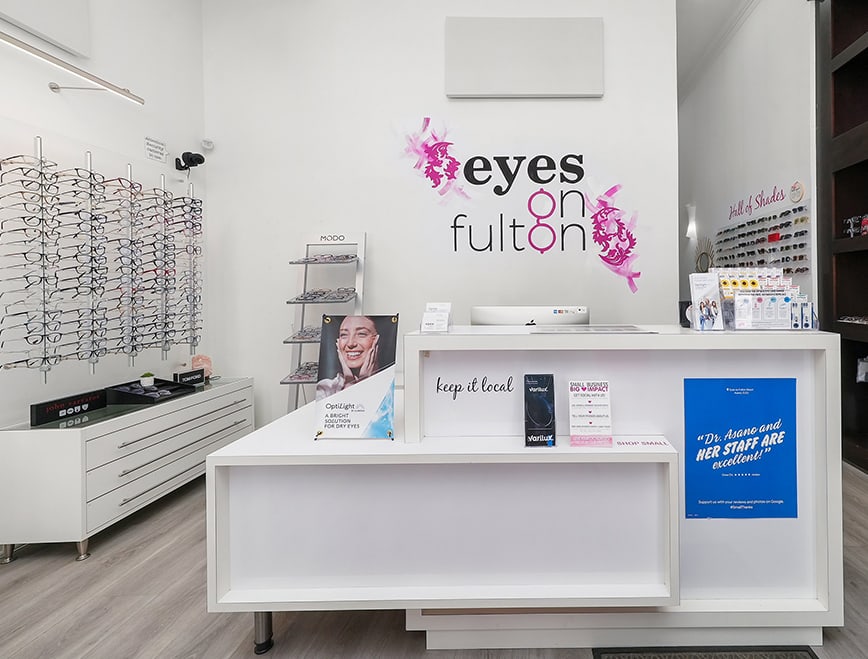 We're located right across the street from GOOGLE in Fulton Market/West Loop.
Our Address
1011 W Fulton Market

Chicago

,

IL

60607
Clinic Hours
Monday

:

9:00 AM

–

4:30 PM

Tuesday

:

9:00 AM

–

4:30 PM

Wednesday

:

9:00 AM

–

4:30 PM

Thursday

:

9:00 AM

–

4:30 PM

Friday

:

9:00 AM

–

1:30 PM

Saturday

:

Closed

Sunday

:

Closed
Weekend and evening hours available for myopia control only. Please call to schedule.