Myopia Control: Taking Charge of Your Child's Vision
Is your child struggling to see the board in class? Are they squinting while watching movies at home? Or are they experiencing headaches a little more often than they should? The culprit may be myopia—otherwise known as nearsightedness.
More and more children around the country are developing myopia, and it's our mission to help preserve their clear vision.
Visit the Eyes on Fulton team today and learn how we can help keep your child's vision crisp and clear. Book an appointment with us today.
Book Appointment
What Is Myopia?
If you're not sure what myopia is, that's okay! Myopia, or nearsightedness, is an eye condition that makes it difficult to see distances clearly. It occurs when the eyeball grows too long or if the eye's lens becomes too curved.
Myopia typically develops between the ages of 6 and 14, but the condition can progress into adulthood. To detect myopia early, we recommend having regular eye exams.
Book Appointment
Why Myopia Control Is Important
Myopia often runs in families. However, lifestyle factors like up-close reading and excessive digital device use can increase the risk of developing myopia.
If myopia progresses into high myopia, it can increase the risk of eye diseases and conditions like:
Open-angle glaucoma
Cataracts
Macular degeneration
Retinal detachment
Myopia control techniques can help slow down or stop the progression of myopia.
Getting treatment for myopia can also help support your child's quality of life by making activities like sports, reading, and watching movies more comfortable.
Myopia control techniques and treatments can help preserve your child's vision.
Common treatment options include specialty contact lenses and atropine drops, but we can recommend a personalized strategy when you bring your child in for a comprehensive eye exam.
With the help of these techniques, we can help manage myopia progression and keep your child's vision clear and comfortable.
Orthokeratology
Orthokeratology, or ortho-k, is a myopia control technique that uses specialized contact lenses to reshape the cornea while sleeping.
By reshaping the cornea, your child can enjoy clear vision throughout the day without needing prescription lenses.
Multifocal Contacts
Multifocal contact lenses have different powers in the lens to help with blurry distance and near vision.
Studies have shown that multifocal lenses send signals to the eye to help prevent it from growing too long, affecting your child's vision quality.
Atropine Eye Drops
Atropine eye drops are a prescription medication for myopia progression in children. The drops are a common first step for managing myopia for children at any age.
This helps reduce strain on the eyes, support clarity, and preserve your child's sight.
Set Your Child's Sight on Clear Vision
Early detection is key for effectively treating and preventing future problems with your child's vision.
Book an appointment today to protect your child's eye health and vision from myopia!
Book Appointment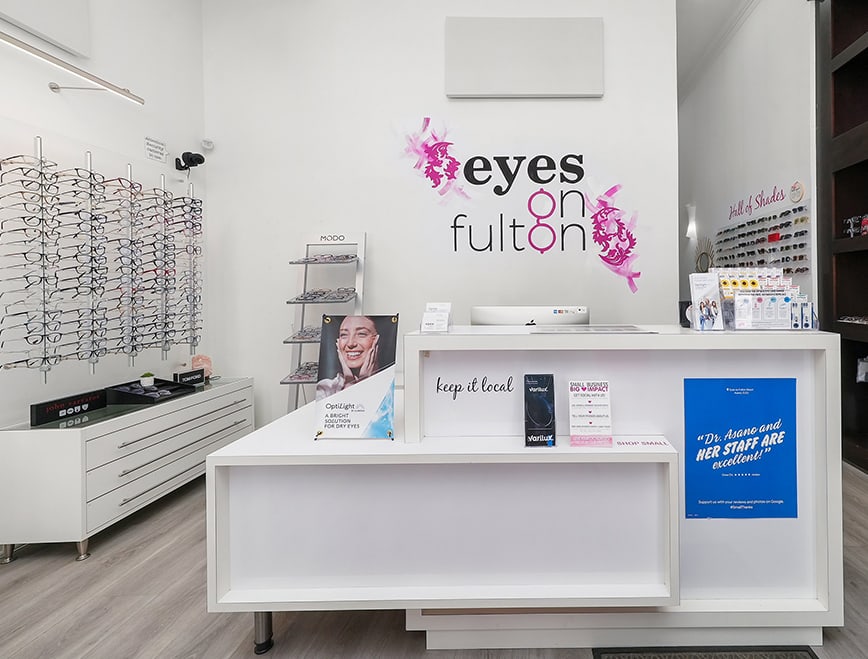 We're located right across the street from GOOGLE in Fulton Market/West Loop.
Our Address
1011 W Fulton Market

Chicago

,

IL

60607
Clinic Hours
Monday

:

9:00 AM

–

4:30 PM

Tuesday

:

9:00 AM

–

4:30 PM

Wednesday

:

9:00 AM

–

4:30 PM

Thursday

:

9:00 AM

–

4:30 PM

Friday

:

9:00 AM

–

1:30 PM

Saturday

:

Closed

Sunday

:

Closed
Weekend and evening hours available for myopia control only. Please call to schedule.